Financial Assistance
Want to do a conservation project at your home or property?
Sign-up online or call us at 651-330-8220 to request a site visit* and learn about financial assistance in your area.
*Site visits occur April-October weather depending.
Washington Conservation District (WCD) can connect you with cost share, grant, and loan programs that protect land and water in Washington County. Refer to our map for past conservation projects in the county. We can also help you navigate the Rural Preserve Property Tax Program (RPPTP).
WATERSHED BEST MANAGEMENT PRACTICES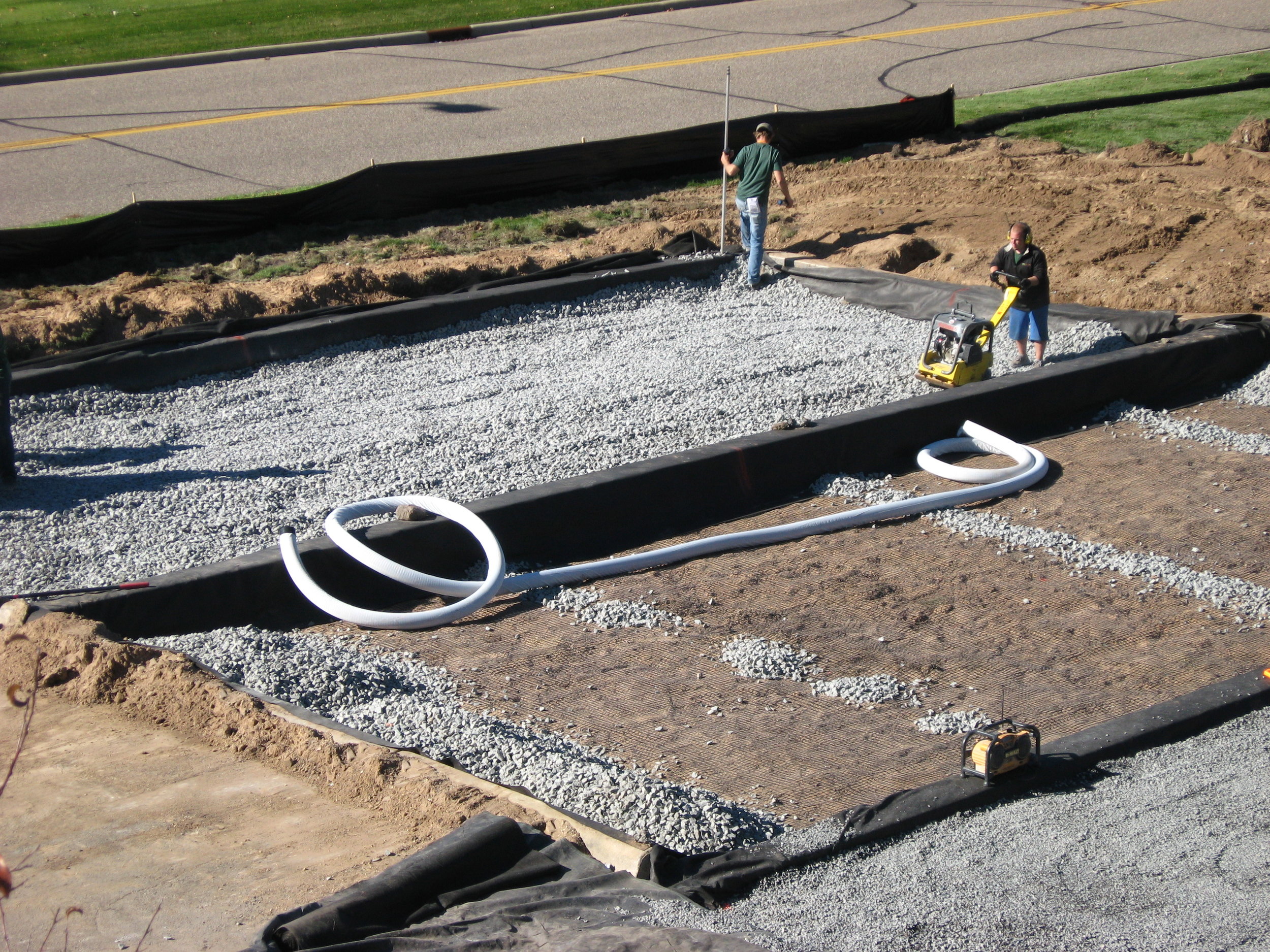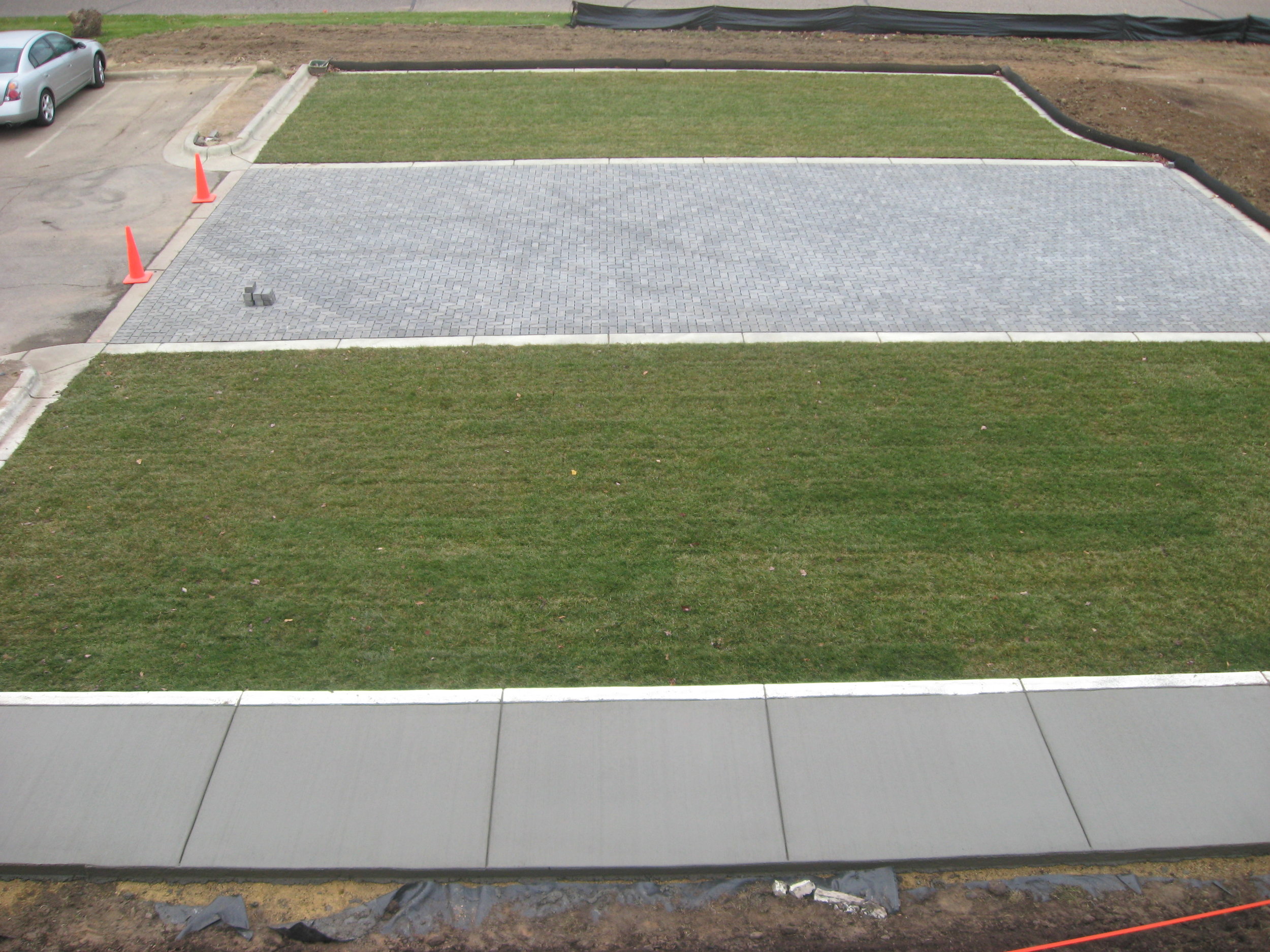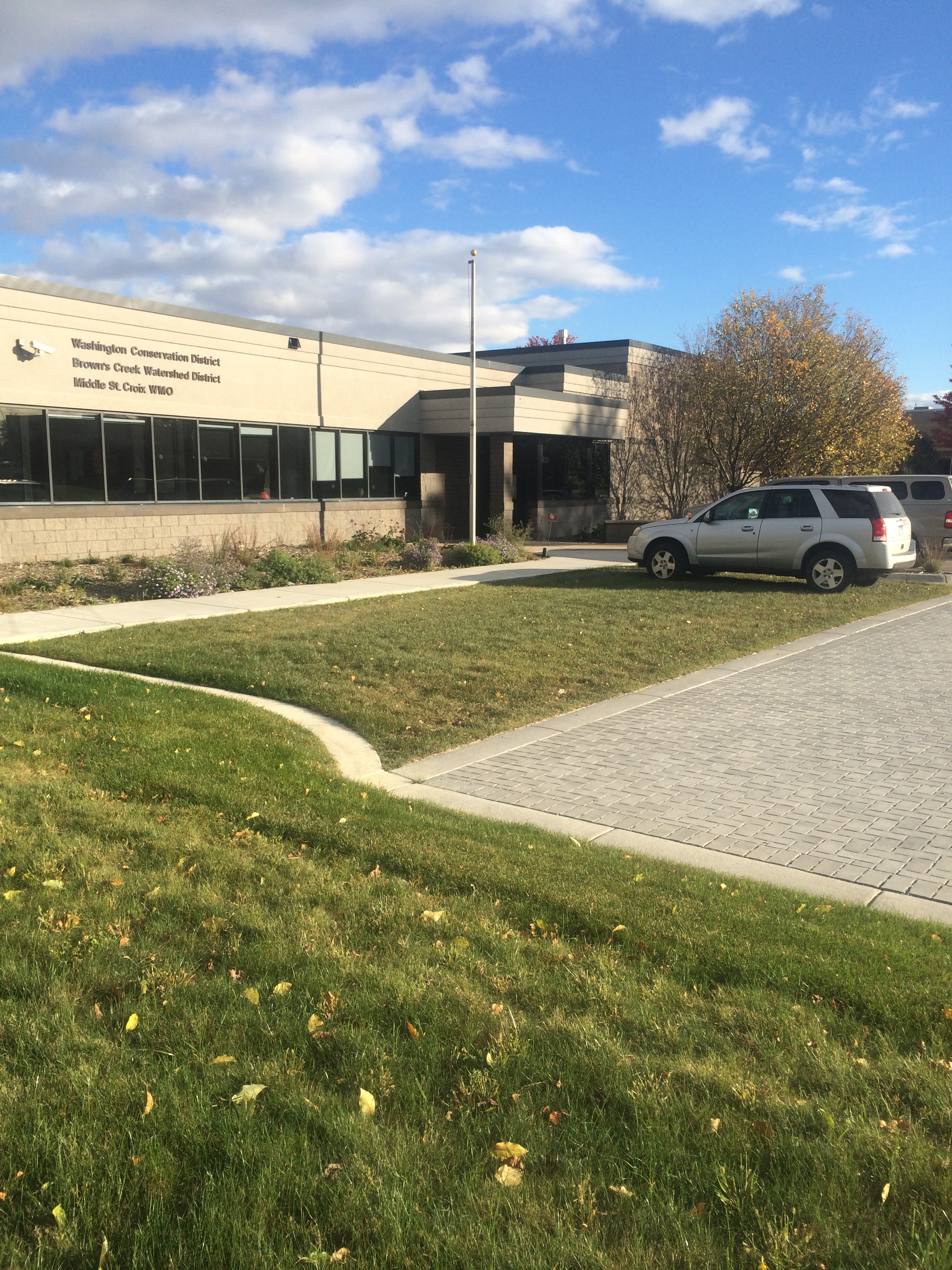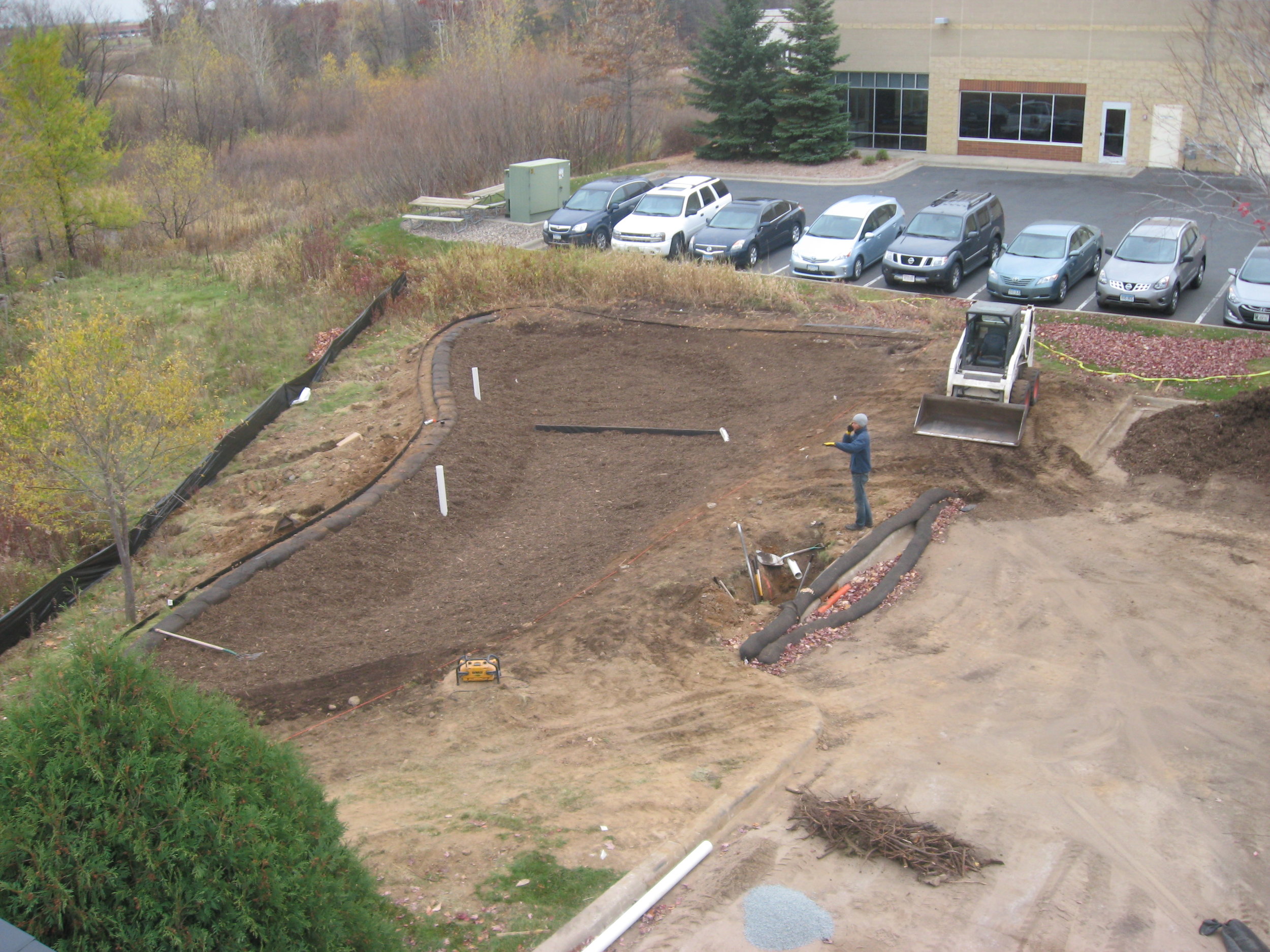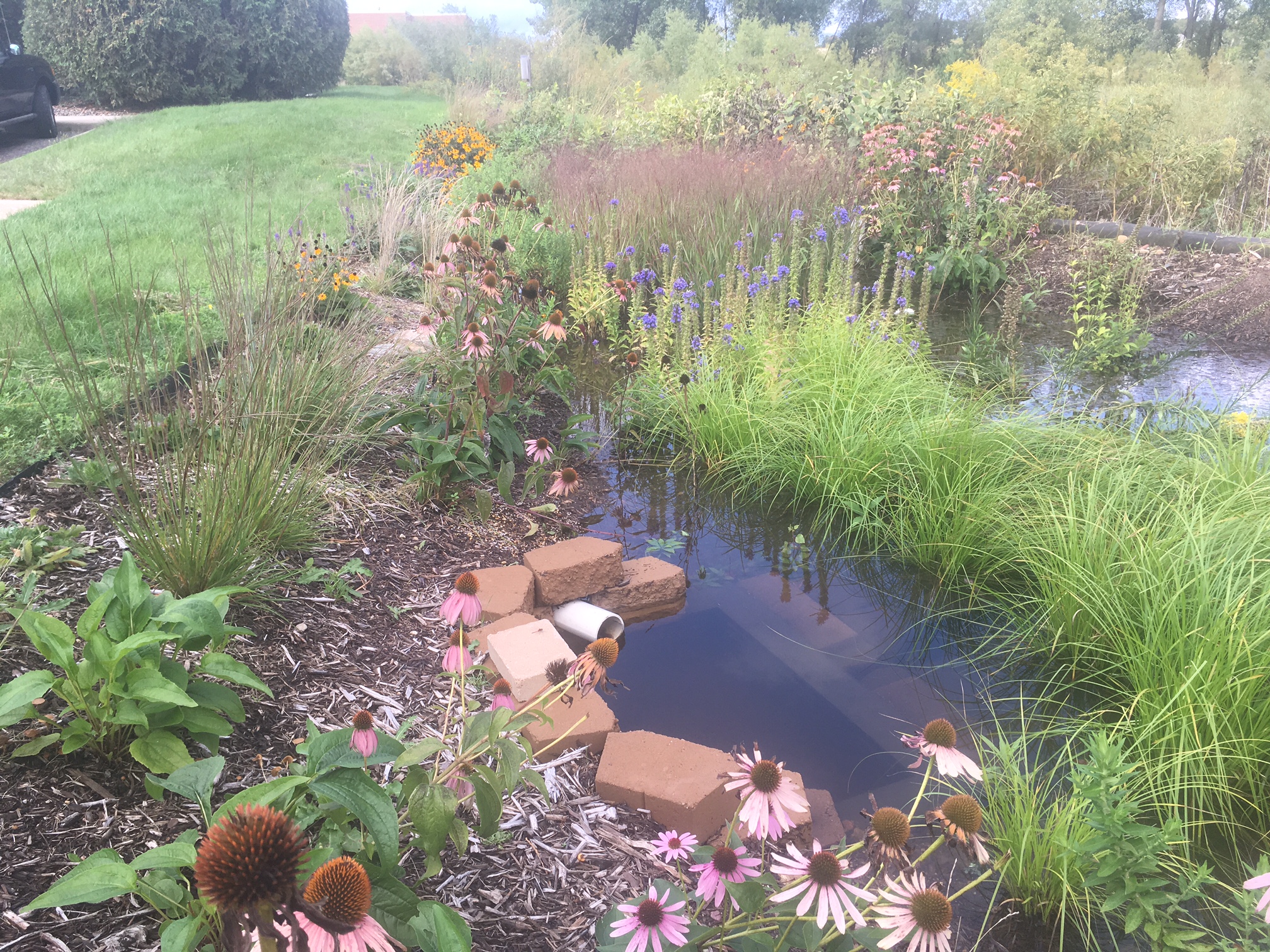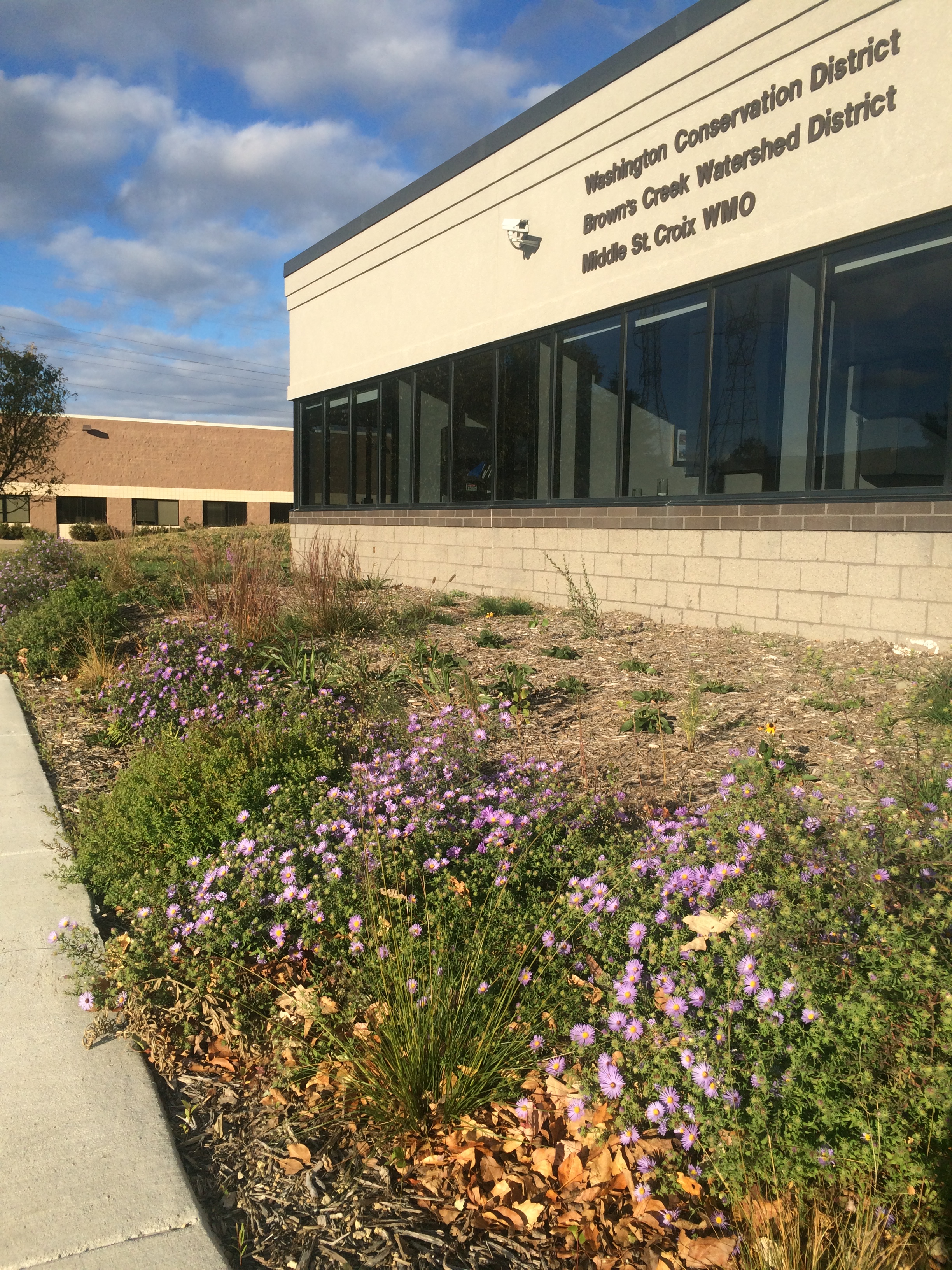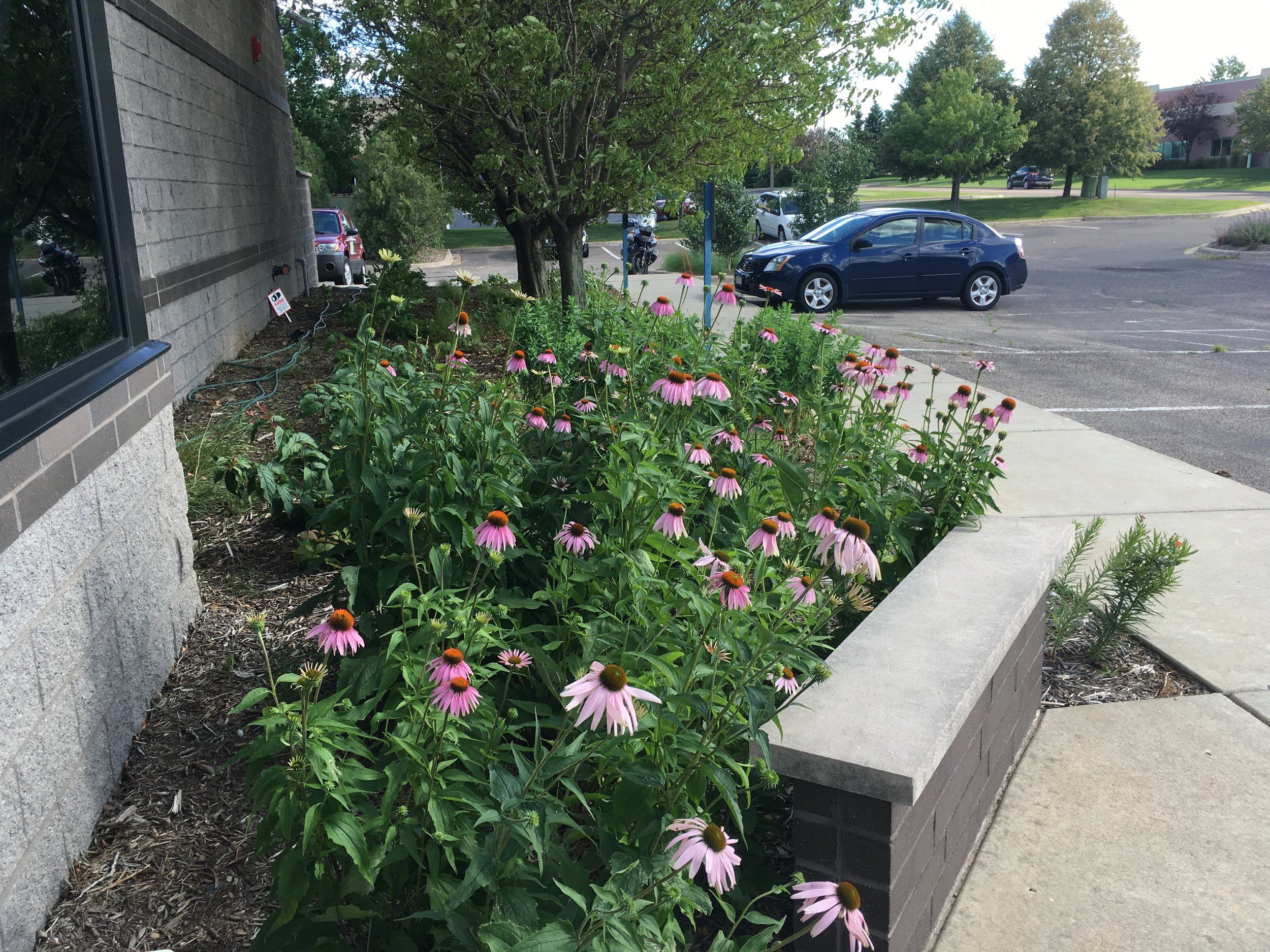 All eight watershed management organizations within Washington County offer grants for water quality improvement projects such as raingardens, shoreline restoration, habitat improvement, and stormwater management. Contact the WCD staff or your local watershed management organization to learn what funds are available.
After moving to a new office in 2013, the WCD received a cost share grant from the Ramsey Washington Metro Watershed District to install stormwater BMP's on site. This included a permeable pavement parking lot, native prairie, native planting, and raingarden (See Photos, Right). Click here to see a project overview.
Natural Resources Conservation Service - Federal Programs
The Natural Resources Conservation Service offers additional cost-share programs to protect water quality, improve wildlife habitat, and conserve soil resources. Contact the WCD staff or the local NRCS office for more information on these programs.
Conservation Reserve Program (CRP) - Provides annual payments for converting highly erodible cropland and marginal pasture into conservation habitat areas (15 year easements).
Wildlife Habitat Improvement Program (WHIP) - Cost-share for all private lands for habitat restoration.
Environmental Quality Incentives Program (EQIP) - Cost share for agricultural lands for conservation improvements.
Conservation Reserve Enhancement Program (CREP) - CREP combines the U.S. Department of Agriculture's Conservation Reserve Program (CRP) with the State's Reinvest in Minnesota Reserve Program (RIM) to set aside environmentally sensitive land. Farmers receive an up-front "bonus" payment from RIM, plus 15 years of guaranteed annual payments from the federal CRP program.
AgBMP Loan Program
Provides low interest financing to farmers, rural landowners, and agriculture supply businesses to encourage agricultural best management practices (BMPs) that prevent or reduce runoff from feedlots and farm fields and other pollution problems. Provides loans for projects that reduce existing water quality problems caused by agricultural activities or failing septic systems. Eligible activities include:
Feedlot improvements
Improved manure handling, spreading and incorporation equipment
Terraces, waterways, streambank protection, sedimentation basins, wind breaks
Conservation tillage equipment
Repair of individual sewage treatment systems
Sealing abandoned wells
REINVEST IN MINNESOTA (RIM) RESERVE PROGRAM
The Reinvest In Minnesota (RIM) Reserve Program strives to protect and improve water quality by encouraging landowners to retire environmentally sensitive land from agricultural production. The program reimburses landowners for enrolling their land in a permanent conservation easement, and then provides assistance to restore the area to grass, trees, or wetlands. Eligible Lands:
Sensitive Groundwater
Riparian Lands
Wetland Restoration Areas
Marginal Agricultural Cropland
Other Environmentally Sensitive Lands
SURVEY AND ENGINEERING ASSISTANCE
Funds are available for surveying and engineering assistance to design conservation projects. This fund is called the Non-Point Engineering and Assistance Program (NPEAP). NPEAP can be used with other grant and cost-share funds to help pay for much of the overall project costs.
RURAL PRESERVE PROPERTY TAX PROGRAM (RPPTP)
The Rural Preserve Program provides property tax relief for qualifying owners of rural vacant land in areas where the market value of the land is being affected by development pressure, sales of recreational land or other factors (eligible class 2b vacant land). To find out if you are eligible, contact the Washington County Property Tax Records Department at 651-430-6175.
If you are eligible, the County Assessor's office will provide information on the application process. A conservation and management plan will be required for any parcels enrolled in the RPPTP program, and the WCD will assist you in developing this plan. Learn more.
ANNUAL GRANT PROGRAMS
Annually, funds become available for special projects. These grants come from a variety of sources, including the Minnesota Department of Natural Resources, Board of Water and Soil Resources, Minnesota Pollution Control Agency, US Fish and Wildlife Service, and National Park Service and require more complex applications and coordination.
Minnesota Department of Natural Resources (MDNR) - Environmental and Conservation Partnerships, Shoreland Habitat Restoration, Cooperative Opportunities for Resource Enhancement, Roadsides for Wildlife, and Metro Greenways Grants
Board of Water and Soil Resources (BWSR) - Local Water Management Challenge Grants
Minnesota Pollution Control Agency (MPCA) - 319 and Clean Water Partnership Grants
National Park Service (NPS) and United States Fish and Wildlife Service (USFWS)